Trailers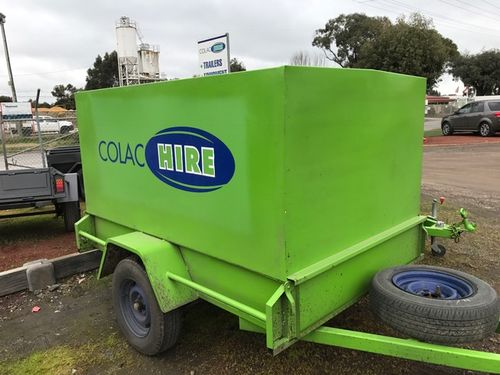 Colac Hire have a range of Standard Trailer in single axle, tandem axle and even tri-axle configurations. Trailers can have either smooth or checker plate floor and can be fitted with a mesh crate for greater capacity.
Colac Hire also manufacture a range of custom Trailers to suit the requirements of each individual customer, from Tradesman Trailer through to Fully Enclosed Go-Kart or Motorbike Trailers using Aluminium Composite Panel.
Talk to us today to discuss your requirement's on any of your trailer requirements.
All trailers come with Vehicle Identification Number(VIN #) and we can register your new trailer on site without the need to go to Vicroads.